Personalised Calligraphy Wedding Vow booklets.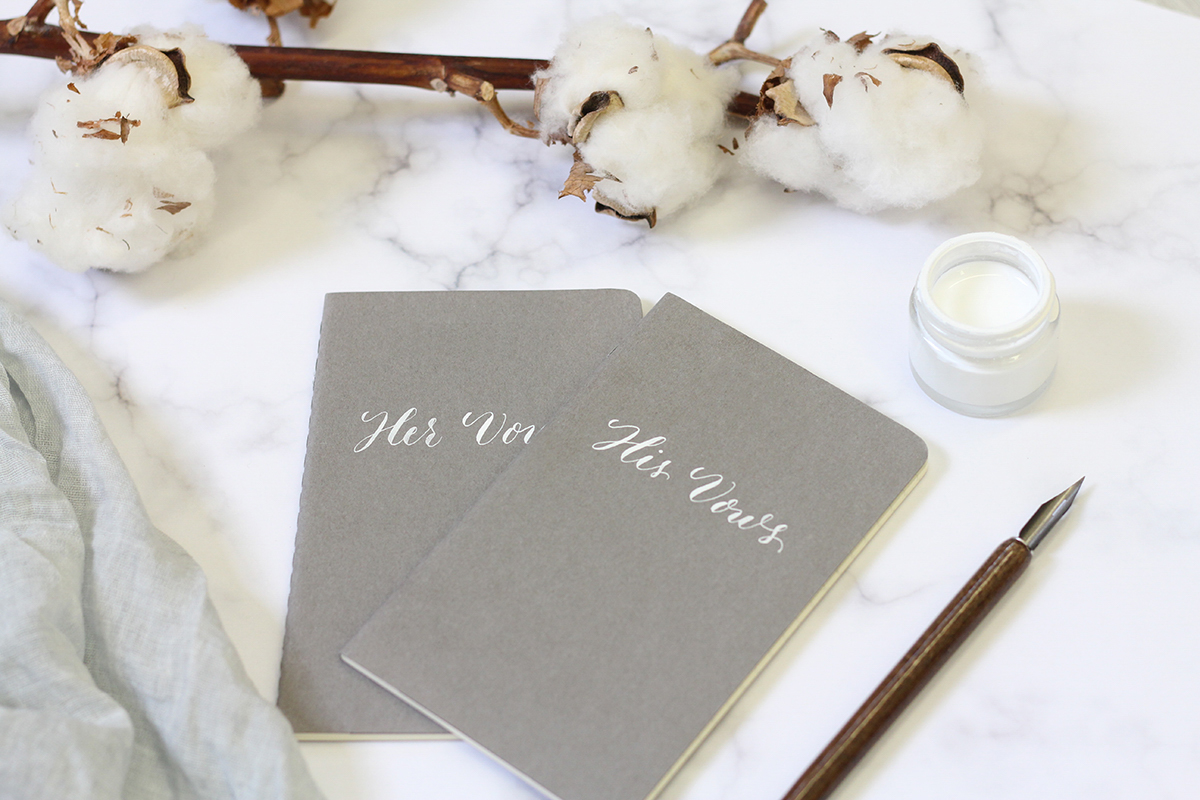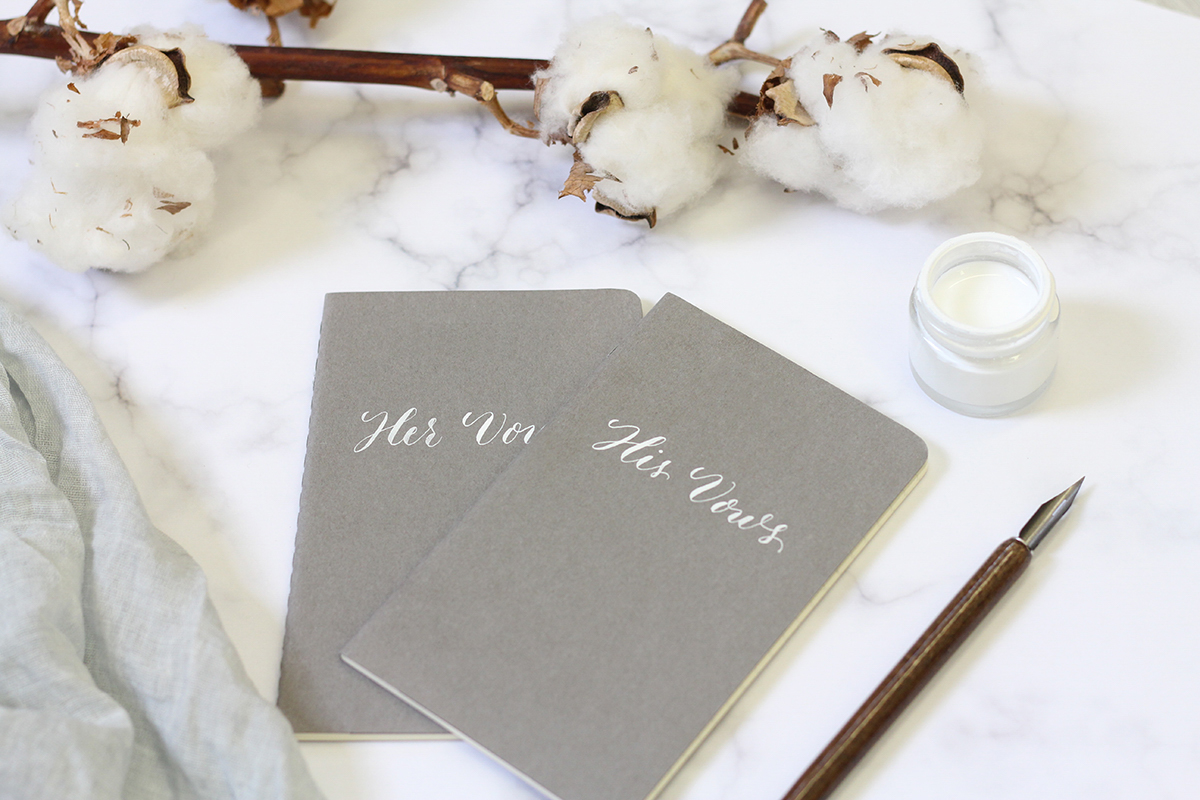 Personalised Calligraphy Wedding Vow booklets.
Keep your wedding vows safe in these beautiful calligraphy keepsake books. Available in a set of 2 booklets with the words "His Vows" and "Her Vows" handwritten in white calligraphy onto grey moleskine notebooks. Perfect for your wedding ceremony and to keep as a memento of your special day.
Instead of the words "His" and "Her", the books can be personalised with names of your choosing and a wedding date. Send me a message with your choice of words and select the "custom option".
For same sex couples, if you would like two books, both with "His Vows" written on or similarly two books with "Her Vows" written on them please also send me a message.
These vow books have a flexible heavy-duty cardboard cover with visible stitching on the spine. It has 64 blank pages, with a removable ruled guide sheet.
Measures 95mm x 145mm or 3.7' x 5.7'