Bereavement gift - remembrance gift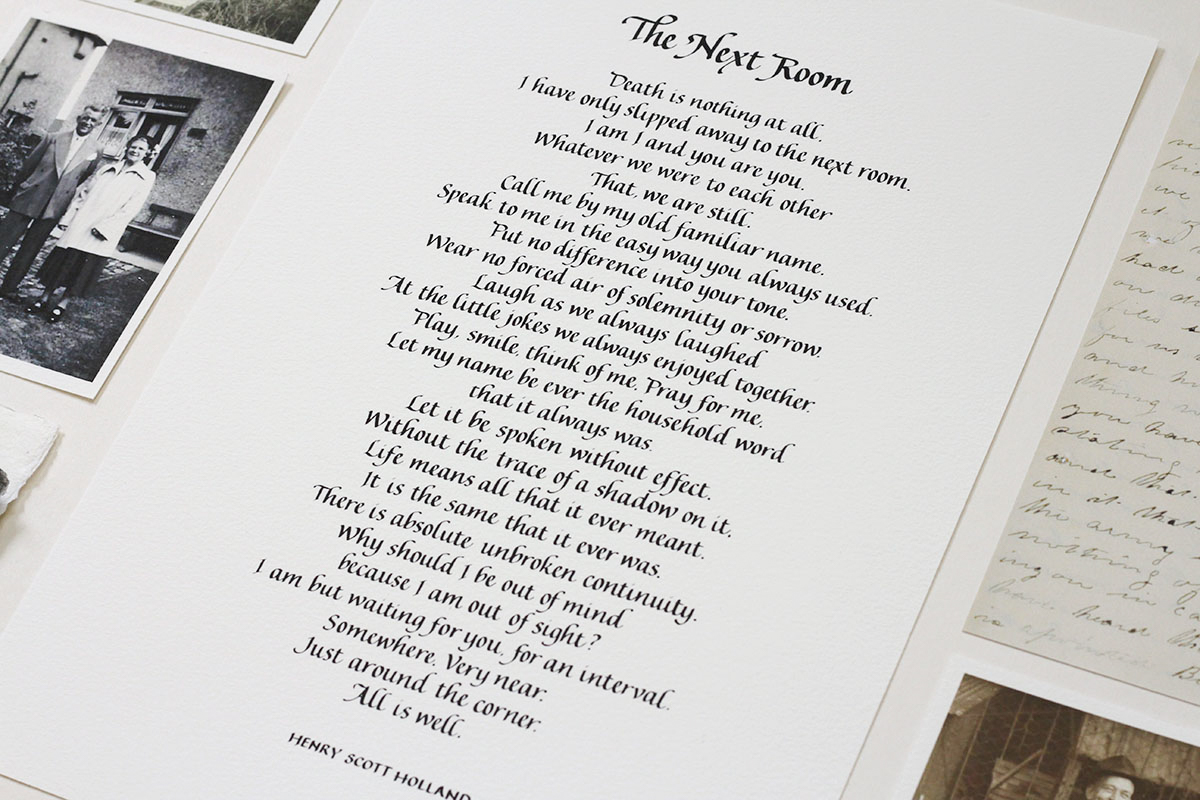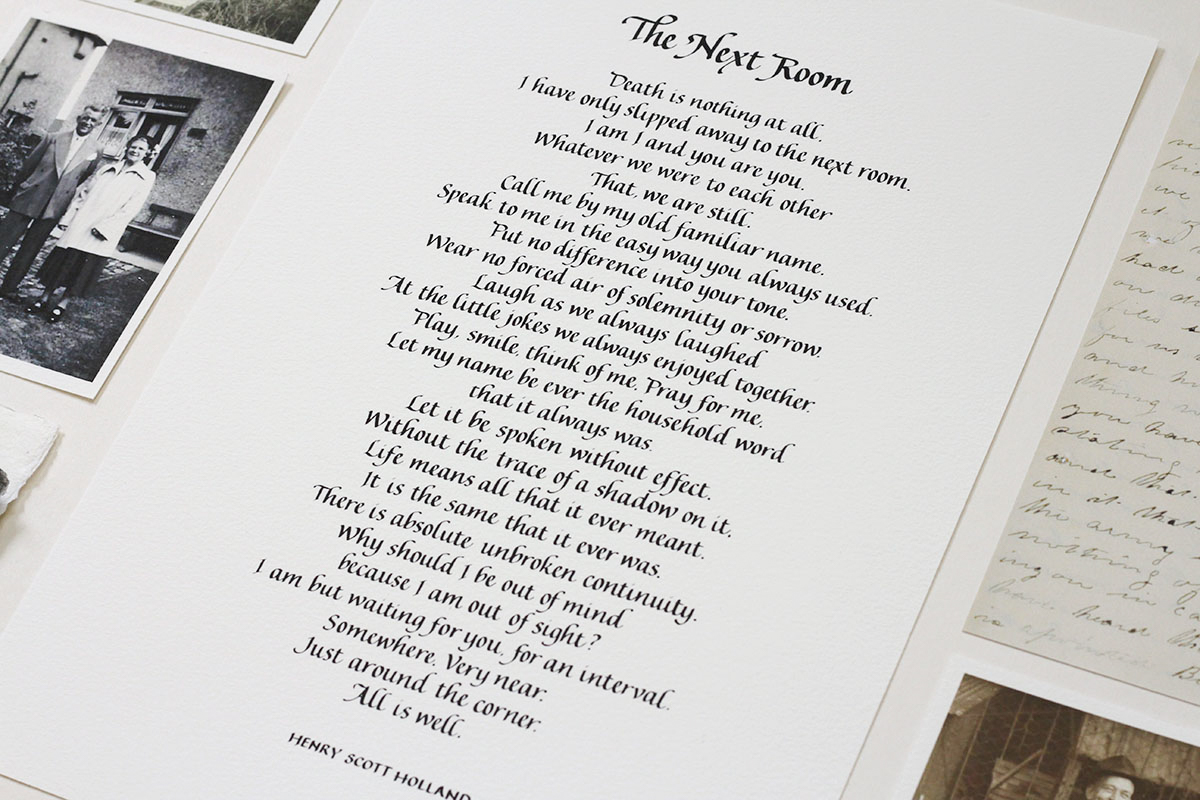 Bereavement gift - remembrance gift
The Next Room by Henry Scott Holland, also known as 'Death is Nothing At All' is a popular passage often read at funerals. It helps to bring comfort to those who have lost a loved one.
It is so hard to know the right words to say to someone who has suffered a loss. This poem, simply and delicately HANDWRITTEN in a classic calligraphy style is intended to be given as a gift that can be hung up on a wall near mementos or pictures of a loved one or stored in a keepsake box.
- This print measures A4 or 12' x 16' to fit in a standard frame
- This print has been reproduced from an original piece of art, which has been exclusively hand lettered
- It has been printed onto heavy weight Bockingfords watercolour paper
- This print has been professionally printed with Canon pigment inks which will not fade or yellow for around 100 years.
- listing is for the print only.

The words of The Next Room by Henry Scott Holland
The Next Room
Death is nothing at all.
I have only slipped away to the next room.
I am I and you are you.
Whatever we were to each other,
That, we still are.
Call me by my old familiar name.
Speak to me in the easy way
which you always used.
Put no difference into your tone.
Wear no forced air of solemnity or sorrow.
Laugh as we always laughed
at the little jokes we enjoyed together.
Play, smile, think of me. Pray for me.
Let my name be ever the household word
that it always was.
Let it be spoken without effect.
Without the trace of a shadow on it.
Life means all that it ever meant.
It is the same that it ever was.
There is absolute unbroken continuity.
Why should I be out of mind
because I am out of sight?
I am but waiting for you.
For an interval.
Somewhere. Very near.
Just around the corner.
All is well.
Prices
12' x 16' - £22
Ships in 1-2 days
Returns & refunds policy